The Benefits of Holding a Belize Passport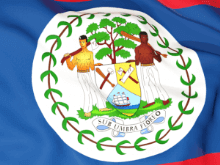 Belize is located off the Caribbean Sea and offers an abundance of beautiful scenery, wildlife, and a warm climate, making the nation one of the most sought after destinations for travelers and retirees alike. In addition to the country's natural and cultural offerings, Belize also provides exceptional benefits to its citizens, with the result that the acquisition of a Belizean passport has become a highly attractive option for foreign investors seeking to relocate to a different country.
Financial Incentives to the Belize Qualified Retired Person Program
Belize offers a Qualified Retired Person Program which allows foreign retirees to settle in the nation as long as the retiree is at least forty-five years old and can prove that they have sufficient income to support themselves and their families. Currently, "sufficient income" means that the retiree has investments or funds equaling $2,000USD or more per month.
Once a retiree is approved for the Program, the retiree and family can relocate to Belize. The benefits of Belize residence begin immediately upon entering the country as retirees are exempt from all import taxes and duties when they bring their personal effects and personal means of transportation (including a motor vehicle, boat, and/or airplane) into the country. Moreover, during their entire residence in the country, the retiree will be exempt from paying all taxes and duties on income earned from work performed or investments outside of Belize.
While this program has many benefits as outlined above, it is important to note that time spent in Belize pursuant to the Qualified Retired Person Program does not count as "residence" in Belize for the purpose of obtaining a Belize passport.
Why Belize Passport?
Once a foreign national has been a resident of Belize for five years, the individual can apply for Belizean citizenship, through a process called naturalization. The naturalization application requires the foreign national to participate in interviews conducted by the Belizean immigration and police departments, and also take a civil test.
Once approved, the new Belizean citizen can apply for a Belize passport. Due to the country's membership in CARICOM – the Caribbean Community – the individual's new passport will be a CARICOM passport and valid for entry into and travel through the CARICOM membership countries of Antigua and Barbuda, Barbados, Belize, Dominica, Grenada, Guyana, Jamaica, St. Kitts and Nevis, St. Lucia, St. Vincent and the Grenadines, Suriname and Trinidad and Tobago without the need of a visa or other travel document.
Additionally, another benefit of Belizean citizenship is that Belize passport holders are exempt from the U.S. visa requirement if the traveler's stay in the U.S. will be less than 90 days.
As a Belize citizen, the individual will also be granted the unrestricted right to live, work, travel, and study in the country and can register to vote in the nation's elections.
Immigrating and settling in another country can be a very complex process. A foreign national seeking to relocate his or her family to a different country typically must comply with multiple laws and regulation that are not always clear or intuitive. Because of the complexities of immigration, it is highly recommended that interested foreign nationals contact knowledgeable attorneys to help them complete these processes.