Business-Based Immigration Opportunities to Europe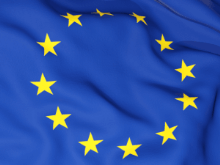 Composed of 28 member states, the European Union is a political and economic entity that is comprised of several of the most influential and powerful countries in Europe such as Austria, Belgium, Bulgaria, Croatia, Cyprus, Estonia, France, Greece, Portugal, Netherlands, and Denmark.
The EU was created in the wake of the Second World War based on the premise that open trade policies will reduce inter-country tension and therefore promote economic cooperation, political stability, and peaceful relations. To lay the infrastructure for achieving unity and promote cooperation across many borders, the EU established the European Parliament, adopted a single currency, convened multiple councils, and founded the European Central Bank.
One of the greatest benefits of the EU is that holders of EU country passports are eligible to travel, work, and reside freely within all of the other states. This open door policy allows for many business-related opportunities for foreign nationals who are able to obtain citizenship in one of the EU nations.
Because foreign nationals are so interested in obtaining EU citizenship, and because foreign investments have so much to offer the EU and its member states, several countries have recently created investment-based immigration visas for businesspersons and investors to utilize in order to relocate to the EU. A number of these investment programs are discussed in this pamphlet below, and detailed explanations of all the EU programs are discussed at length in other pamphlets.
Latvia offers an immigrant investor visa to foreign nationals who make a minimum investment of 150,000 Euros. By making this investment, the foreign national will receive a temporary residence permit that will be valid for five years and can be extended in five year increments. After meeting the required residence period, the foreign national may apply for Latvian citizenship.
Portugal
Portugal has established a Golden Visa program for foreign nationals who invest at least 500,000 Euros into the country. The Golden Visa is valid for one year but may be extended in two year increments up to two times. After that period has expired, the foreign national can apply for permanent residency and thereafter for citizenship. This country also offers a second option that allows foreign nationals to invest 1,000,000 Euros or establish a new commercial enterprise that hires 10 Portuguese workers in order to qualify for citizenship.
Cyprus
Cyprus recently created its investment visa in 2012. By making a minimum investment of 300,000 Euros, foreign nationals will receive a temporary residence visa that is valid for three years. At the end of the qualifying residence period, the investor can apply for citizenship. Additionally, this country also offers a faster citizenship option which allows for reduced requirements for residency if the national invests 10,000,000 Euros into the country.
Greece
Greece's investment visa program is even newer than Cyprus's as Greece opened its program in 2013. Greece requires a minimum investment of 250,000 Euros specifically into Greek property in order to receive a five year resident visa.
Spain
Spain's investment visa program was also established in 2013 and has a minimum requirement of 500,000 Euros that must be made into property or a 2,000,000 Euros requirement that must be made into Spanish government bonds.
Since there are so many different options for foreign investors seeking to acquire EU citizenship, interested investors are advised to contact immigration attorneys who can help them decide which investment scheme is best for them.