Ways to Immigrate to Canada through Business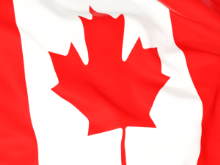 Located in the northern part of the North American continent, Canada need hardly require an introduction as one of the world's most influential and successful countries. As a constitutional monarchy with a federal parliamentary democracy, Canada is a highly developed country with respected judicial and court systems, low unemployment rates, low crime rates, universal health, a reputable education system, strict gun control laws, and a rich cultural heritage that is on display at the nation's numerous festivals and fairs.
Canada is officially bilingual with its federally recognized languages being French and English. Moreover, it remains on friendly, cooperative, and productive terms with several nations and is party to many international organizations including NATO and the United Nations, as well as treaty agreements such as NAFTA.
In addition to these benefits, Canada also has one of the largest and most advanced economies in the world, with its major sectors being energy, natural resources, aeronautics, and automobiles. Canada recognizes that its successful economy, in large part, is a result of the international investments the country has received. Canada has established numerous programs in order to encourage foreign nationals to invest into the country, including several investment-based immigration opportunities, which are detailed further below.
Canada's Entrepreneur Visa
The Entrepreneur Visa gives its holder permanent residence status and authorization to live and run a business in Canada. To qualify, the foreign investor must have at least two years of business experience within the last five years, a minimum personal net worth of $300,000CAD, and a demonstrable commitment to the management and ownership of at least one-third of a Canadian business. The investor must also have clean criminal record and pass a medical exam. Moreover, the investor must also employ at least one non-family member Canadian national and possess proficiency in either the English or French language.
Additionally, although not required, an investor's application may be given special attention if the investor can show that he/she has adapted to life in Canada by visiting Canada in the past five years or participating in an immigration program that was run as a joint federal-provincial initiative.
Importantly, this program is temporarily suspended and Canada is not accepting entrepreneur visa applications at this time.
Canada's Investor Visa
Another option is Canada's Investor Visa. To qualify for this visa, the foreign national must have a personal net worth of at least $1,600,000CAD, two years of business experience, and pledge to make an $800,000CAD investment into Canada. If the immigration authorities approve the application, the foreign national must make the investment within thirty days. Canada will divide the investment among its provinces and territories in order to develop the areas' economies and create jobs for Canadian nationals.
One of the advantages of this program is that the investment is guaranteed – the Canadian government will return the investment (without interest) five years after it is made.
However, this program is also temporarily suspended and Canada is not accepting investor visa applications at this time.
Canada's Start-up Visa
Finally, foreign nationals also have the opportunity to apply for Canada's newest investment-based visa, the Start-up visa. To qualify, the investor must submit a proposed business plan to one of the five government-approved business incubator and accelerator programs (BIAPs) for the purpose of obtaining funding. If an angel investor accepts the proposal, the angel investor must commit at least $25,000CAN to the project. If a venture capitalist accepts, the investment must be at least $75,000CAN. The application requires proof of the BIAP recommendation, proof that the investor is proficient in the English or French language, evidence that the investor has completed at least one year of university level schooling, and evidence that the investor possesses sufficient funds to support the stay in Canada.
Once the Canadian immigration authorities approve the investor's application, the investor and family will receive their permanent resident cards, which will not be revoked even if the new business fails. The investor and family will then be authorized to live, study, work and travel in Canada, but they must physically reside in Canada for at least two out of five years in order to be eligible for Canadian citizenship in the future.
The Start-up visa program is accepting applications and will be doing so for an initial period of five years. After five years, the Canadian government will re-evaluate the program. A limit of 2,750 visas will be issued under this program every year.
Canadian Citizenship
After receiving the investor visa, the foreign national can apply for Canadian citizenship once three years have passed. The requirements for citizenship are sufficient knowledge of either the French or English language, the passage of a citizenship exam that tests the applicant's knowledge of the country and its government, and a clean criminal record (including no immigration violations). Importantly, Canada recognizes dual citizenship so the foreign national is not required to renounce his/her former nationality.
Benefits of Canadian Citizenship
There are numerous benefits of Canadian citizenship. Once the investor receives the Canadian passport, the investor can enjoy visa-free short-term travel to more than 150 countries including the United States, Belgium, Germany, India, Italy, Mexico, Russia, Sweden, and the United Kingdom.
Moreover, all Canadian citizens have the right to vote in all federal, provincial, or municipal elections and the right to run for office in all of these elections. Citizens also enjoy special preference for job positions with the Canadian federal government, many of which offer high-level security clearances.
Importantly, Canadian citizenship may be passed down from the investor to any children who are born outside of Canada, but not to grandchildren or great grandchildren. Of course, the investor's spouse and already born children are eligible to apply for citizenship at the same time as the investor.
Foreign nationals who are interested in Canadian investment-based immigration opportunities are urged to consult with attorneys who can assist investors with the necessary processes. Since Canada has temporarily suspended many of its investment visa programs, knowledgeable attorneys will be able to help clients navigate through their remaining options in order to obtain Canadian citizenship as quickly as possible.