Canada's Investor Immigration Visa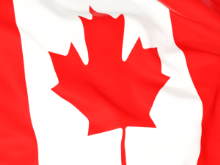 As the second largest country in the world and a major player on the global stage, the nation of Canada hardly requires an introduction. Canada is one of the most influential and economically successful countries in the world. Additionally, as a constitutional monarchy with a federal parliamentary democracy and the United States being the country's only landlocked neighbor, Canada also has one of the most politically stable and predictable environments with a low crime rate.
Along with these benefits, Canada also has a low unemployment rate, reputable judicial and court systems, universal healthcare, strict gun laws, an advanced education system, and a unique cultural heritage that can be experienced at the nation's many traditional fairs and festivals. The country is officially bilingual with its federal documents produced in both French and English. Moreover, it is a member of several influential international organizations such as NATO and the United Nations, and is party to international treaty agreements such as NAFTA.
Given all of these favorable attributes, it should come as no surprise that Canada has one of the world's largest and most advanced economies. Its largest sectors are natural resources, energy, automobiles, and aeronautics. In order to further grow its economy, Canada offers many incentives for foreign investors including many investment-based immigration programs that lead to permanent residence and ultimately Canadian citizenship.
This pamphlet discusses Canada's investor immigration visa. The country's other programs are discussed in additional pamphlets.
Investor Visa Details
The Canadian investor visa gives the foreign national (and family) indefinite authorization to live, work, study, and travel in Canada without condition or restriction. In order to qualify for this visa, the foreign national must submit proof of the national's personal net worth of at least $1,600,000CAD to the Canadian immigration authorities. Additionally, the investor must also provide proof of the investor's two years of business experience, and must commit to making a minimum investment of $800,000CAD into Canada. If approved, the Canadian government divides the investment amongst its provinces and municipalities to jumpstart the areas' economies and help create jobs for Canadian nationals.
Once the Canadian immigration authorities approve the investor visa application, the foreign national is required to make the minimum investment within thirty days. Notably, one of the biggest advantages of this visa program is that the investment is guaranteed by the Canadian government. After five years, the Canadian government will return the investment (without interest) to the investor.
Canadian Citizenship
After receiving the investor visa, the foreign national can apply for Canadian citizenship once three years have passed, provided that the national physically resided in the country for at least two years in that span of three years. The additional requirements for citizenship are written, reading, listening, and speaking proficiency in the English or French language, passing a citizenship examination that tests the applicant's knowledge of the country, its constitution, way of life, culture, and its government, as well as a clean criminal record that includes no immigration or civil violations.
Once the application is approved, the foreign national officially becomes a Canadian citizen. It is important to note that Canada recognizes dual citizenship which allows the foreign national to retain his/her former nationality, but there many tax consequences to doing so.
Benefits of Canadian Citizenship
Canadian citizenship carries numerous benefits that many foreign nationals think make the investment program worth the money and the time. Upon gaining citizenship, the investor and family will be eligible for Canadian passports which guarantee them visa-free travel to more than 150 countries including the United States, Belgium, Germany, St. Lucia, Austria, India, Italy, Mexico, Russia, Sweden, and the United Kingdom.
In addition to the travel benefits, all Canadian citizens (natural-born or acquired) enjoy the right to vote in all federal, provincial, or municipal elections and also have the right to run for office in all of these elections. Moreover, citizens are also entitled to special preferences for job positions within the Canadian federal government, many of which include high-level security clearances.
It is important to some foreign investors that they be able to pass down their citizenship to their children. Canadian citizenship can be passed down from the investor to any children born outside of Canada (but not to grandchildren or great grandchildren).
However, it is important to point out that this investment-based program is temporarily suspended and Canada is not accepting applications at this time. Canada's newest investment visa program is called the Start-up program and allocates more than 2,500 visas for foreign investors every year. Due to the changes in Canada's immigration policies, foreign nationals who are interested in Canadian investment-based immigration opportunities are encouraged to consult with attorneys who can assist investors with the necessary processes.
Since Canada has temporarily suspended many other investment visa programs, qualified attorneys will be able to help clients navigate through their remaining options so that they may obtain Canadian citizenship for themselves and their families as quickly as possible.