Residence Permits in the EU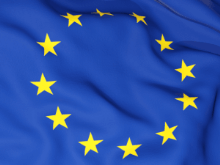 The European Union is made up of 28 members. The EU was organized to nurture the political and economic alliance of the more dominant and prominent nations in Europe such as Austria, Bulgaria, Cyprus, France, Portugal, and Denmark.
The European Union was founded following World War II to promote economic collaboration and administrative confidence among its countries. To accomplish this solidarity, the European Union has selected a sole currency and various councils as well as the European Parliament, and the European Central Bank.
To unify the states, the European Union also maintains ease-of-travel and work strategies that enable residents of one European Union nation the liberty to move, reside, work, and study in another simply by holding a European Union passport.
This flexible migration and business policy are engaging to international investors as many are desiring to relocate and retire in their choice of  European Union states. As most European Union member states allow investor visas that point to permanent residence and citizenship, there are multiple choices available to foreign nationals to move to Europe.
This brochure gives a short description and comparison of some nations'' investor visa programs. Each of these options is thoroughly explained in additional pamphlets.
Belgium's Residence Permit Program
Let's start with Belgium. To qualify for the Belgium Investor Visa, the foreign national must be able to show that he/she has a firm tie to the country. For entrepreneurs or investors, the best way to create a strong country ties is to establish a company in Belgium. If the investor chooses this option, the investor must function as a managerial or executive employee of that company and be paid at an annual salary of at least 35,000 Euros. Once this investment has been made and approved by the Belgian immigration authorities, the investor and family can apply for Belgian citizenship in just five short years.
Slovakia's Residence Permit Program
Next, let's look to Slovakia. A foreign investor seeking to enter Slovakia to conduct business or invest into a company must first apply for a temporary residence permit. The temporary residence permit application must contain a detailed explanation of the investor's business-related purpose, and proof to substantiate these claims such as an operational license or business plan. The application must also contain proof that the investor has a clean criminal record, and proof that the investor possesses sufficient funds to support the stay in the country.
Additionally, if the foreign investor owns a business (and most of them usually do) the application should also include the investor's business's bank account statements and operation license, proof that the investor has accommodations in Slovakia for at least six months, and evidence that the investor has Slovakian health insurance. If approved, the Slovakian temporary residence permit will be valid for up to three years and may be extended for an additional period of three years.
After the foreign investor has resided in Slovakia for a continuous period of five years, the investor can apply for long term residence. After eight years have passed, the investor can apply for Slovakian citizenship through a legal procedure called naturalization.