Singapore's Financial Investment Scheme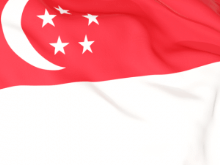 The island country of Singapore has long been an exceptionally attractive location for foreign investors seeking to diversify their portfolio or relocate to a different country. Not only is the nation a thriving metropolis with a booming economy, fascinating culture, and beautiful landscape, but Singapore also offers innumerable financial advantages such as the ease of opening a business (which can be accomplished in as little as three days), the low unemployment rate that is approximately 2.1%, and the openness and competitiveness of the country's trade policies.
Due to these benefits, it comes as no surprise that many foreign investors choose Singapore as their destination for both their money and their residence.
Financial Investment Scheme (FIS)
Singapore's FIS allows wealthy foreign nationals and their families to become Singaporean Permanent Residents. There are two options for investment under the FIS. The first option requires the foreign national to invest a minimum of $10 millionSGD in assets. The investment must be directed into and managed by a financial institution that is under the control of the Monetary Authority of Singapore (MAS) agency. The assets can be in the form of bank deposits, stock shares, bonds, gold, or other qualifying investment products.
In addition to the minimum amount required, foreign investors must also be at least 21 years old, have a personal net worth of $20 millionSGD and place at least $10 millionSGD of assets with an MAS approved financial institution.
The second option requires the foreign investor to possess a minimum of $8 millionSGD of assets and invest a minimum of $2 millionSGD in the country's private housing properties.
After the investments are made and approved by the Singapore government, the investor and family can obtain permanent residence status and receive their Blue Cards as proof of that status.
Benefits of Singapore Permanent Residence
After receiving permanent residence, the investor and family may live, work, change jobs, move, within the country, study, and travel in and out of Singapore as they wish. Additionally, the investor's children will be able to attend Singapore schools of the investor's choosing. Finally, after three years of permanent residence, the investor and family may apply for Singaporean citizenship.
Since Singapore offers numerous financial and economic benefits to foreign nationals, many potential investors wish to expedite the investment and relocation process in order to take advantage of these benefits as quickly as possible. To ensure that the application process is completed quickly and efficiently, it is recommended that interested parties contact a knowledge attorney to assist them with this process.