Business Immigration to Hong Kong: The Capital Investment Entrant Scheme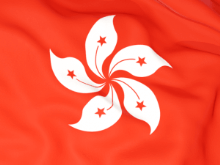 Hong Kong is one of the two Special Administrative Regions of the People's Republic of China and is located near the south coast of China. Widely heralded around the world as an economic powerhouse and a thriving metropolis, Hong Kong has become a popular destination for foreign investors seeking to relocate to a more business-friendly and open-trade country.
The Capital Investment Entrant Scheme (CIES)
The CIES is particularly attractive because, unlike the majority of investment-based immigration programs hosted by other countries, applicants for CIES do not have to be actively engaged in running, establishing, or joining a Hong Kong business. Rather, under this program, the investor is only required to make a capital investment in Hong Kong. (It is important to note that the CIES is not open to nationals of Afghanistan, North Korea, or Cuba).
Requirements for CIES
To qualify for CIES, the applicant must be at least 18 years at the time of application, must possess net assets of a minimum of $10 millionHK, must have a clean criminal record, and must be able to prove that the applicant can support him/herself and any accompany family members without relying on future investment returns/assets, employment or public assistance programs in Hong Kong.
Additionally, the applicant must have previously invested within six month of the application, or can prove that the applicant will invest within six month after the application's approval, a minimum of $10 millionHK in assets. The investment must be directed into one of two options. First, the applicant can invest the required amount into commercial, residential, or industrial properties that are physically located in Hong Kong. The applicant can divide the investment amount among as many properties as the applicant desires.
Second, the applicant may invest into one or any combination of the following financial assets: Equities (which are stock shares of companies listed on the Hong Kong Stock Exchange and that are traded in Hong Kong dollars); Debt Securities; Certificates of Deposits; Subordinated Debts; and Eligible Collective Investment Schemes (a list of approved schemes can be accessed here: http://www.immd.gov.hk/en/services/hk-visas/capital-investment-entrant/eligible-collective-investment.html).
After Application Approval
Once the investor is approved CIES, the investor and accompanying dependents will receive a visa that is initially valid for three months. If the investor can show proof that the investment is progressing, the visa may be extended for an additional three months. Once the entire investment amount has been committed, a two-year visa will be granted with the option for future two-year extensions as long as the investment continues to be successful.
After seven years of continuous residence in Hong Kong, the investor and family may apply for permanent residence which is called Right of Abode. Once granted Right of Abode, the investor and family are authorized to live in Hong Kong unconditionally. (Please note that since Hong Kong is not an independent country, it has no citizenship to bestow).
Interested applicants are encouraged to contact immigration attorneys who can assist potential investors in successfully processing their CIES applications.