Hong Kong Investor Visa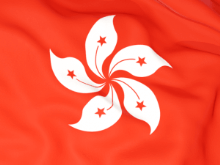 Located off of the southern coast of China, Hong Kong enjoys a worldwide reputation for economic success and an ever-increasing quality of life. Considered the fifth most important city in the world, Hong Kong has become a global leader in implementing business-friendly regulations, low taxation rates, and open trade policies. Hong Kong offers an extremely attractive and favorable business environment, making it an immensely popular option for foreign investors to explore.
The Entry for Investment Visa (EFIV)
Hong Kong's EFIV allows foreign entrepreneurs to establish and operate their own business within the city. Essentially, the EFIV is a self-sponsored work permit that Hong Kong issues to the foreign business owner.
To qualify for the EFIV, the investor must provide the Hong Kong government with a detailed business plan that explains the investor's new prospective commercial enterprise, the products/services it will provide, and how the enterprise will substantially contribute to the Hong Kong economy. Substantial contributions are viewed as the creation of jobs for Hong Kong workers, using the services/products of existing local Hong Kong enterprises, and improving the new enterprise's specific economic sector.
Importantly, one of the most attractive aspects of the EFIV is that there is no minimum investment requirement. Although the Hong Kong immigration authorities will closely analyze and examine the investor's submitted business plan to ensure that the proposed investment will be sufficient to establish and begin the operations of the new enterprise, the authorities do not impose a basement amount for the opening investment.
Finally, the investor must possess a clean criminal record and an advanced educational background as evidenced by a degree in a field that is relevant to the new enterprise, as well as sufficient technical and professional abilities, experience, and achievements.
After Application Approval
According to Hong Kong immigration authorities, it typically takes about 4 to 6 weeks to process and EFIV application. Once the application is approved, the investor and family will receive their visas which are initially valid for two years. As long as the investment remains profitable, the visas may be extended by further two-year periods. After seven years of continuous residence, the investor and family may apply for permanent residence which is called Right of Abode. Upon approval of their Right of Abode, applications, the investor and family are authorized to live in Hong Kong unconditionally. (Please note that since Hong Kong is not an independent country, it has no citizenship to bestow).
Tax Benefits in Hong Kong
Hong Kong offers numerous tax breaks and other benefits that investors are advised to consider when deciding whether to invest in the city. For example, Hong Kong subscribes to a "Territorial Principle" for taxing businesses which means that even if a business is located in Hong Kong, if it derives its profits outside of Hong Kong, those profits are not subject to Hong Kong taxes.
Additionally, Hong Kong is party to more than twenty double taxation agreements which prevent two countries from taxing the same profits (which would result in double taxation of those profits). Moreover, there is currently no estate tax nor capital gains tax in Hong Kong.
Interested applicants are encouraged to contact immigration attorneys who can assist potential investors in successfully processing their EFIV applications.