What is the U.S. Investment Visa?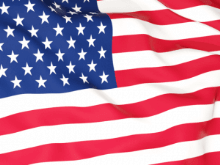 The U.S. investment visa program, also called the EB-5 program, is a wonderful opportunity for wealthy foreign nationals who seek to immigrate to the United States and obtain their green card. To do so, the foreign national must invest a specific sum of money into a U.S. commercial enterprise (either $1,000,000USD or $500,000USD depending on the geographic location of the commercial enterprise), and this investment must create 10 new job positions for U.S. workers.
To obtain an investment visa, the foreign national must file an application called an I-526 Petition. This application is filed with U.S. Citizenship and Immigration Services (USCIS), the U.S. government agency that reviews and approves green card applications.
There are several documents that must be included with the I-526 Petition. First, the petition must contain proof that the commercial enterprise is eligible to conduct business in the United States, such as a copy of its business and operating licenses, as well as its corporate formation documents such as its partnership agreement or articles of incorporation.
Second, the I-526 Petition needs to contain proof that the required investment has been made, such as bank statements showing the deposit into the commercial enterprise's account.
Third, the Petitioner must be accompanied by proof that the investor obtained the investment funds through a lawful source. Proving this requirement is often the most difficult part of the I-526 as USCIS reviews the source of funds very carefully to ensure the funds are not linked to terrorist groups or terrorist activities. This type of proof varies depending on the source. For instance, if the funds were obtained by saving income, the investor must provide proof of the income such as paystubs and tax documents. If the funds were obtained by selling property, the investor must include the bill of sale in the I-526 Petition.
Fourth, the Petition must prove that the investment will create the necessary 10 jobs. This evidence usually takes the form of a detailed business plan that outlines the commercial enterprise's business model and its timeframe for hiring new workers.
Finally, the I-526 will need to include proof that the investor will be engaged in the management of the commercial enterprise, either as a corporate officer or limited partner.
Do I Need an Attorney?
An investor is not required by law to hire an attorney to help with the immigrant visa process. However, given the long list of necessary documents and the highly complex nature of the I-526 Petition, nearly every investor does hire an attorney in order to increase the chance that USCIS will approve the petition and issue the green card.